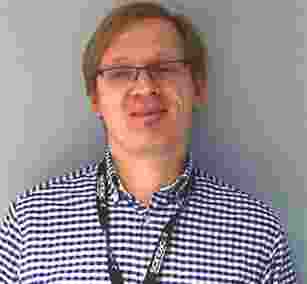 Scintacor Ltd announces the appointment of Dr Piotr Dobrosz to join our existing development team as Materials Scientist. Piotr will be working closely with the sales team to develop new scintillator based products to meet specific customer requirements, characterising existing products and developing test methodologies for both raw materials and finished products.
Scintacor's Managing Director, Clare Devlin commented: "We are delighted to welcome Piotr into our team, he is an important addition to support the ambitious growth strategy of the business."
Commenting on his appointment, Piotr added: "Scintacor has many opportunities to grow the product range by building on existing specialisms. I am looking forward to working with new and existing customers to create new products".
Piotr has a PhD in Advanced Materials from Newcastle University and has a comprehensive background in material science, metallurgy, thin films and coating systems. Piotr joined Scintacor from Sheffield Hallam University where he was responsible for research projects and developing new products with industrial partners.
On behalf of the entire Scintacor team, we would like to take this opportunity to congratulate Piotr on his appointment.