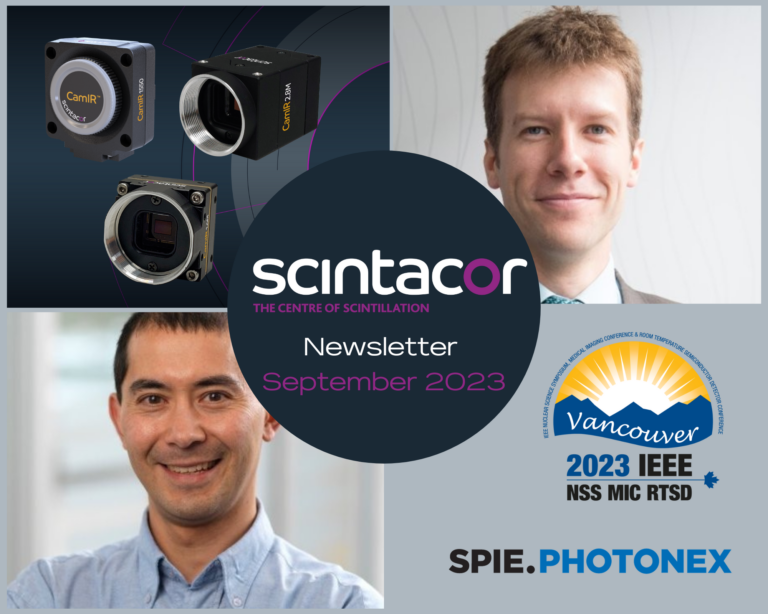 September brings a sense of renewal and exciting opportunities, and we're thrilled to share our latest newsletter with you! 
In this edition..
A word from our Managing Director                                                           
Join Jon Kemp, our Managing Director, as he reflects on Scintacor's achievements over the past month.
Team member Spotlight – Meet Andrew Lee, CTO
Get to know our Chief Technical Officer, Andrew Lee, and discover the pivotal role he plays at Scintacor.
Product Highlight: CamIR Family Expansion
Optimised for high sensitivity at 1550nm. These additions to the CamIR family are perfect for various applications, from communications to high-speed fiber optics.
Shaping the Future of TEM Imaging Technology
Learn how our collaboration with JEOL has redefined Transmission Electron Microscope (TEM) standards. 
Upcoming Events and Company News
Stay in the loop with our upcoming events, including IEEE Nuclear Science Symposium & Medical Imaging Conference and SPIE Photonex. Plus, get a taste of our team's Foodie Day!
Ready to dive into this exciting edition? Click the link below to read our newsletter and stay up-to-date with the latest developments in scintillation technology: