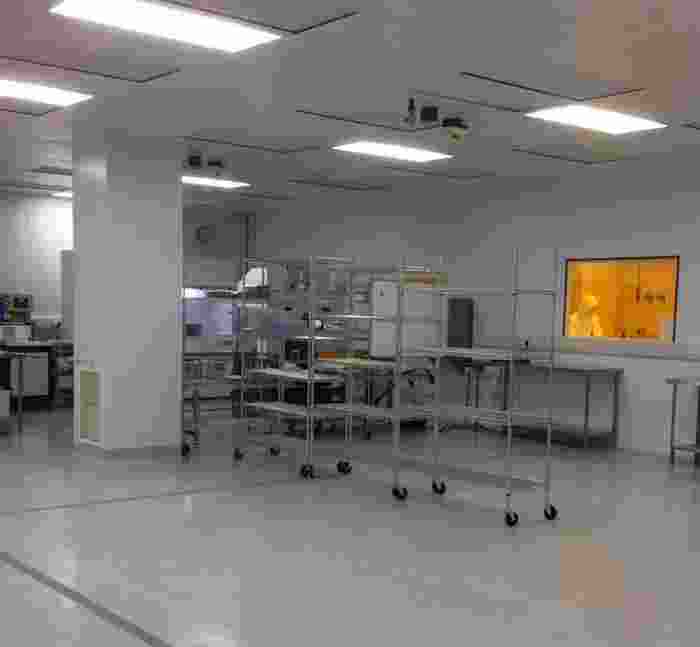 Scintacor, a global leader in phosphor and scintillation technologies has announced that it will move its trading address from Harlow to 125 Cowley Road, Cambridge, CB4 0DL – UK on 1st March 2017.
The new 30,000 sq. ft. Scintacor headquarters boasts a world-class manufacturing facility that includes class 10,000 laboratories and an extensive class 1,000 cleanroom environment. The new premises is also complemented by substantial office space and the services needed to support the steady growth of the business.
Clare Devlin, Managing Director of Scintacor, said: "our former location in Harlow has served us well through the years but our commitment to an R&D heavy growth strategy has led us to relocate to a world-class facility in a unique location".
Commenting further Mrs Devlin added, "Our new state-of-the-art facility is in the heart of Cambridge's famed high-tech cluster. The facility has been customised to provide Scintacor with the sort of world class manufacturing operation needed to support the continued growth of our expanding customer base. We are excited about the potential synergy of having such a unique facility so close to one of the pre-eminent learning institutions in the world and look forward to building an ever-closer relationship with the University, its students and graduates."
About Scintacor
Scintacor is a world leader in phosphor and area scintillator technologies for imaging and detection applications. Its products allow the conversion into light of many different radiations, such as X-rays, neutrons, gamma rays, UV and infra-red.
The manufacturing expertise of Scintacor has been consolidated over 100 years of trading and hinges on proprietary technologies for vacuum deposition of micro-columnar CsI:Tl; glass manufacturing and coating of phosphor layers on a wide range of substrates. From its origins as a crucial contributor to the development and production of phosphors utilized in the revolutionary H2S radar screen during World War II, the impact of the company's products can now be felt in a vast array of cutting edge technologies.
Scintacor has produced the enabling technologies integral in some of the most high-profile scientific advances in history, from oil exploration deep within the Earth's crust to space exploration on planet Mercury.
For information please contact:
Name: Carlo De Stefanis
Title: Sales Director
Phone: +44 (0)1223 223 066
Email: c.destefani@scintacor.com