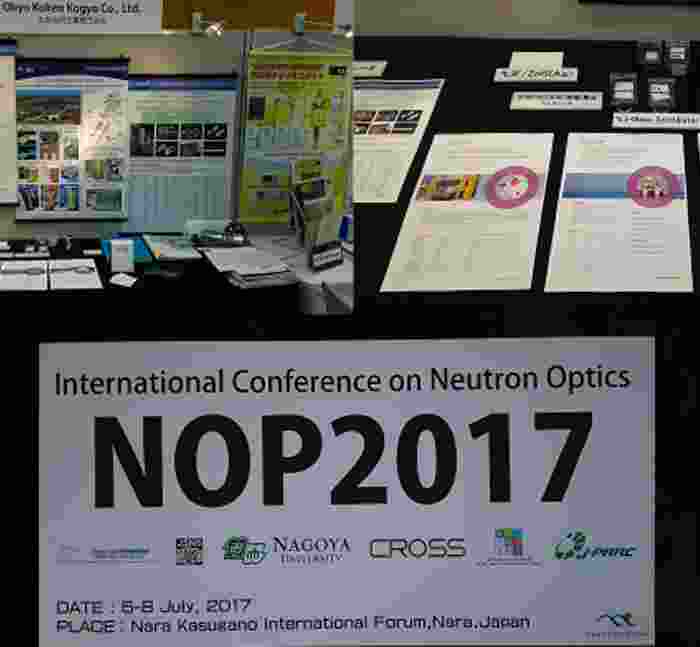 OHYO KOKEN KOGYO CO., LTD, (OKEN) recently exhibited at the International Conference on Neutron Optics in the beautiful city of Nara, Japan. Shinya Furusawa, Sales Manager of the Crystal Optics & Scintillator Crystal Division of OKEN commented "It was a great exhibition. We had many visitors from all over the world, not only Japan. They came to our booth attracted by the posters and by the display of GS10 6Li glass shining blue with black light. Visitors were also very excited about the beautiful Nara park with the deer and the famous Buddha statue, hahaha."
Scintacor Ltd is the registered trademark owner of the esteemed GS20® Ce-activated lithium aluminosilicate glass.
About Scintacor
Scintacor is a world leader in phosphor and area scintillator technologies for imaging and detection applications. Its products allow the conversion into light of many different radiations, such as X-rays, neutrons, gamma rays, UV and infra-red.
The manufacturing expertise of Scintacor has been consolidated over 100 years of trading and hinges on proprietary technologies for vacuum deposition of micro-columnar CsI:Tl; glass manufacturing and coating of phosphor layers on a wide range of substrates. From its origins as a crucial contributor to the development and production of phosphors utilized in the revolutionary H2S radar screen during World War II, the impact of the company's products can now be felt in a vast array of cutting edge technologies.
Scintacor has produced the enabling technologies integral in some of the most high-profile scientific advances in history, from oil exploration deep within the Earth's crust to space exploration on planet Mercury.
For information please contact:
Name: Carlo De Stefanis
Title: Sales Director
Phone: +44 (0)1223 223 066
Email: c.destefani@scintacor.com