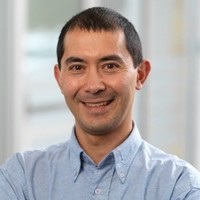 Scintacor is delighted to welcome Andrew Lee to our team in the role of Technical Director. Andrew is an experienced and versatile Manager, Engineer, and Scientist with a BSc (Hons) in Applied Physics from Durham University.
Experienced in managing many aspects of a technology-based product company including Product Development, Production, Engineering, Quality, New Product Introduction, and Logistics. Hands-on experience of thin-film deposition (by evaporation, sputtering, and ECR-CVD) of metals, semiconductors & dielectrics for a wide range of industrial applications. Skilled in Digital Printing, Product Development, Inkjet, Manufacturing, and Project Management.
Andrew will play a key role at Scintacor in establishing the overall product and market strategy of the company and identifying new areas of technology developments and product opportunities. As Technical Director, Andrew is responsible for expanding the company's base of intellectual property in the form of patents, technical reports, know-how, product drawings and well documented processes.
Managing both the Research and Development Team and the Process Improvement Group.