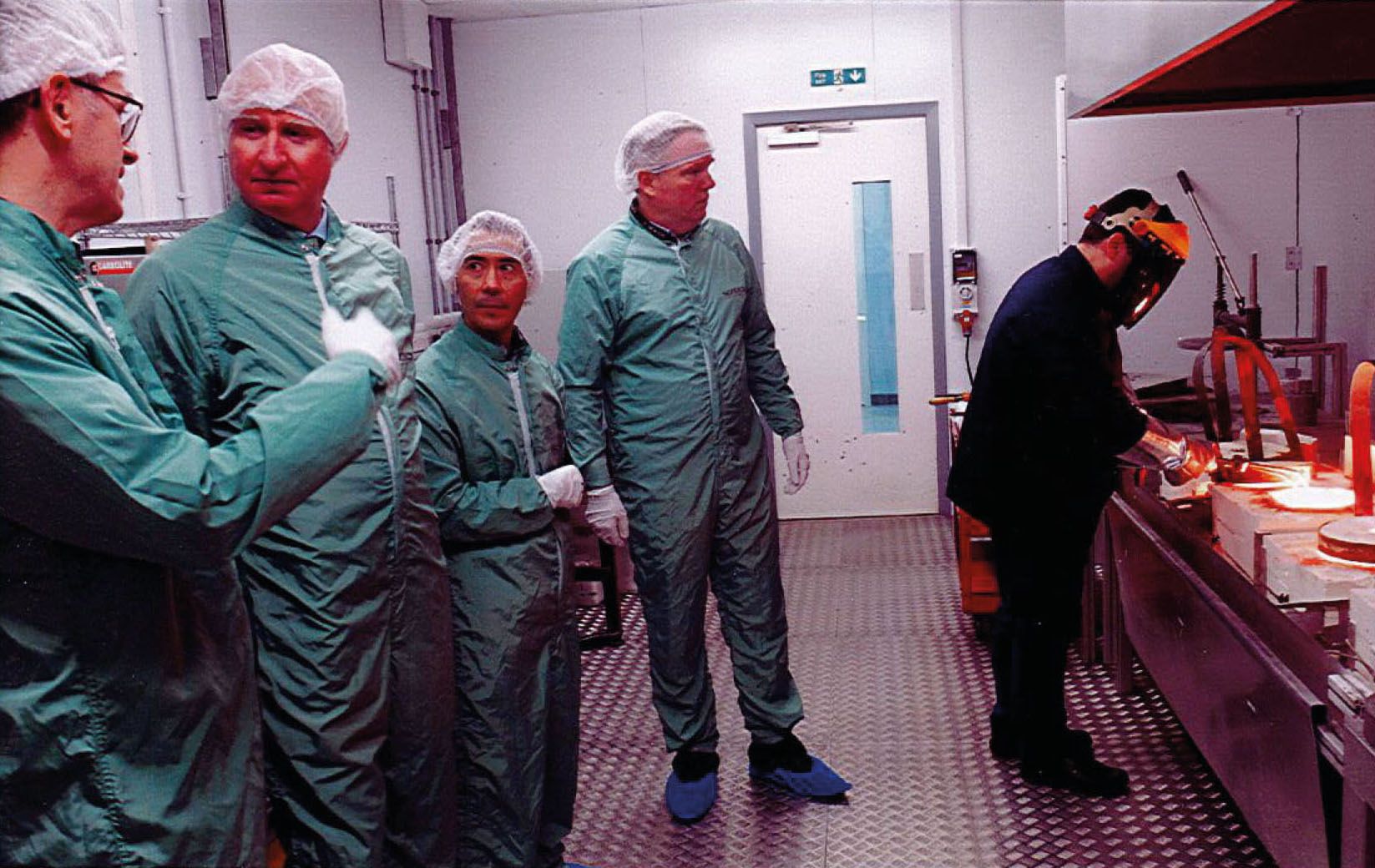 Scintacor were delighted to welcome Daniel Zeichner the Member of Parliament for Cambridge, to their facility last week. Ed Bullard CEO of Scintacor, and the team explained some of the high technology processes behind scintillator manufacturing. This photo highlights the pouring process involved in the preparation of Lithium-6 glass. The Scintacor Lithium-6 glass is very robust, chemically inert and able to perform at extremes of temperature and pressure used in applications such as in the detection of neutrons in oil well logging. More information
Alex Mayer who accompanied Mr Zeichner commented,
"I was delighted to visit Scintacor and see for myself the highly skilled work taking place on our doorstep. We discussed the need for businesses to get the support they need from the Government including a speedier process for export licences."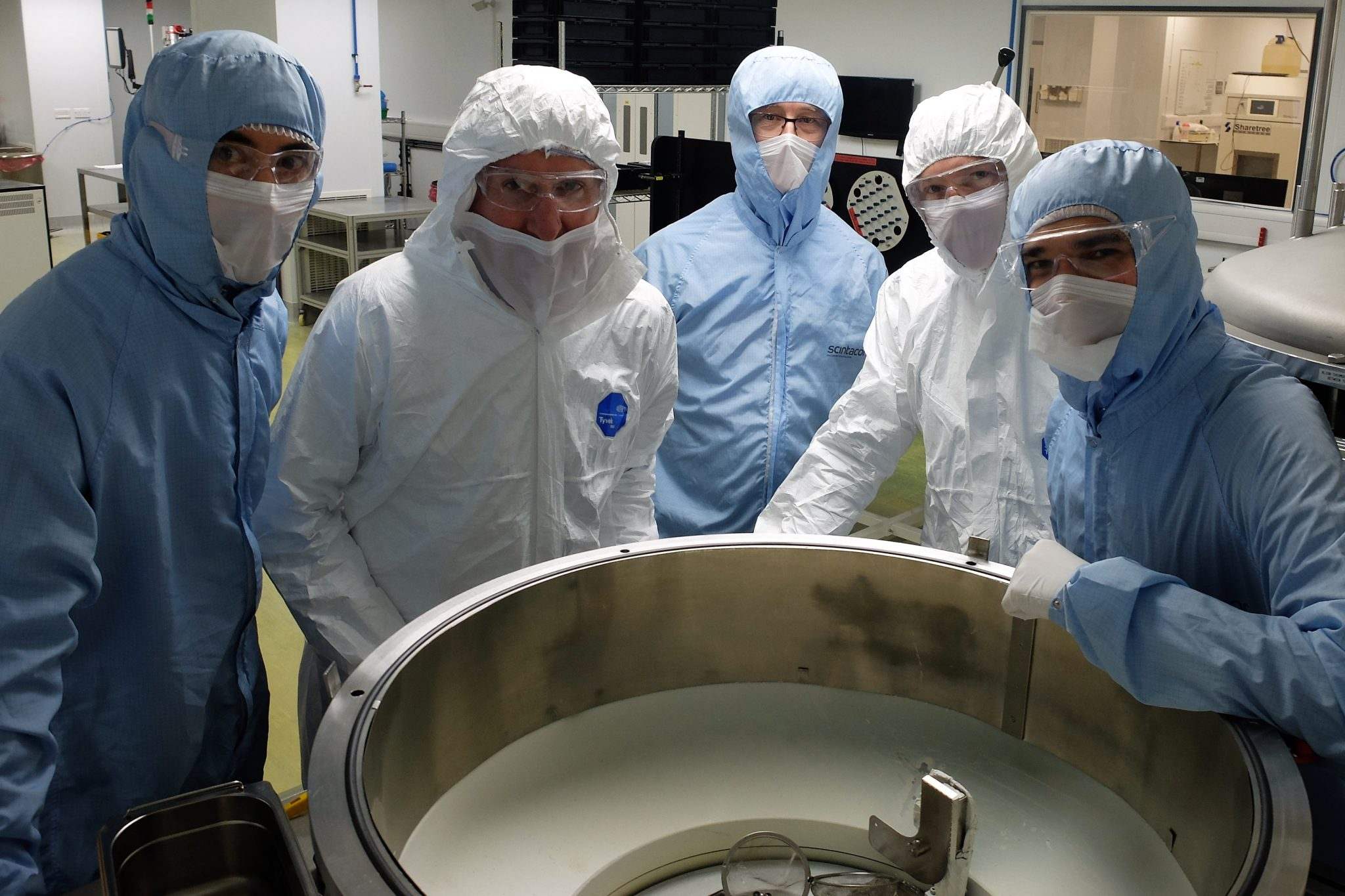 Images kindly provided by Alex Mayer, Office of Daniel Zeichner.